Although Phyllis Schlafly is known for her many conservative victories in the political arenas of elections and family values, she was equally passionate about a lesser discussed topic among most grassroots Americans. Patents and inventions were near and dear to her heart. Her father was an inventor and a patent holder, and she understood the unique and vital role that intellectual property laws played in our wonderful free market republic. America truly is a marvel of the world in the freedom and rights given to inventors. She wrote often on this topic and was known throughout the patent community as a staunch defender of the intellectual property rights.
The issue of patents and inventors truly transcends partisan politics. Republican or Democrat – many individuals recognize the United States' patent system and protection of intellectual property to be one of the foundations of our free and prosperous society. American inventors, more than any other nation, have advanced the world by leaps and bounds. We owe a great thanks to the wisdom of our founders who understood these rights and took special care to place them in the Constitution itself.
Each year, Phyllis Schlafly Eagles and the Eagle Forum Education & Legal Defense Fund honor this legacy of Phyllis with a dinner celebrating her work and the important battles that still play out in government. These dinners began in 2017 [read a report on the event from IP Watchdog], the year after her death.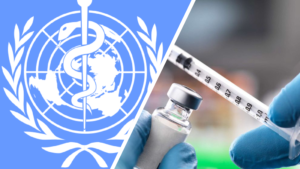 India, South Africa and other nations are using the COVID-19 pandemic as a pretext to raid intellectual property through the World Trade Organization. South Africa
Read More »
Keynote Address — Hon. Andrei Iancu
Full Video — Panel Briefings
Full Video — Dinner Program