Phyllis Schlafly Collegians is comprised of college students dedicated to promoting conservatism on college campuses by hosting knowledgeable speakers and authors, writing for campus newspapers, promoting and campaigning for local conservative candidates, speaking up in class, and participating in or starting conservative clubs on campus.
Every year, Phyllis Schlafly Eagles hosts a free Summit in Washington, D.C. for college students! Students will hear from exclusive speakers including White House administration officials and members of Congress, take a historic tour of the Capitol, and learn about the issues and political process that shape our nation.
Phyllis Schlafly Collegians Summit is a FREE event. A limited number of travel and lodging scholarships are available each year. Check here for details on this year's summit!
---
Sights and Sounds of Collegians 2019:
Speaker Videos Playlist
Photo Gallery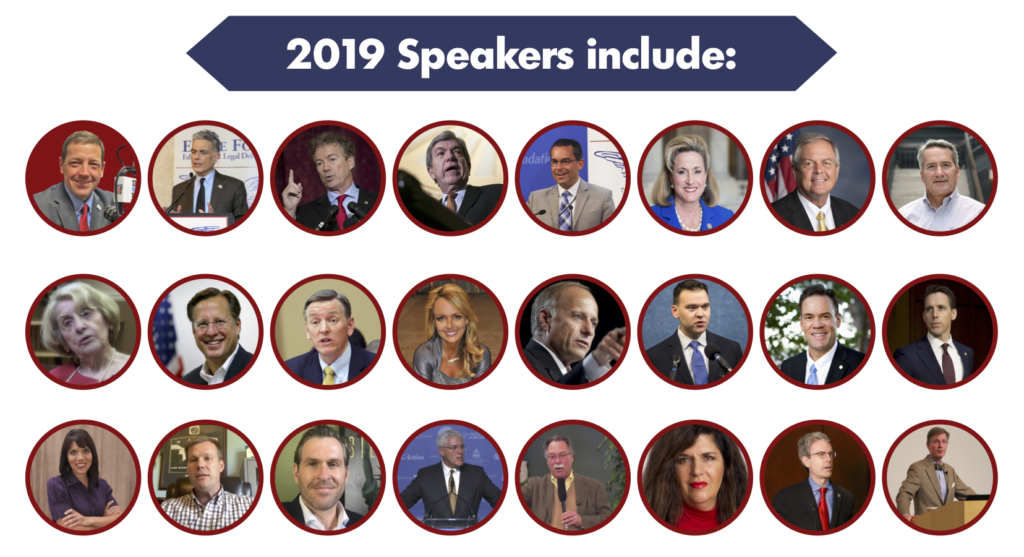 Speakers this year will include Ed Martin, John Schlafly, Sen. Rand Paul (KY), Sen. Roy Blunt (MO), Paul Teller, Rep. Ann Wagner (MO-2) Rep. Ralph Norman (SC-5), Rep. Jody Hice (GA-10), Kitty Werthmann, Dave Brat, Rep. Paul Gosar (AZ-1), Dr. Gina Loudon, Rep. Steve King (IA-4), Jack Posobiec, Rep. Russ Fulcher (ID-1), Sen. Josh Hawley (MO), Melissa Ohden, Mark Schneider, Mike Cernovich, Dr. Everett Piper, Gregory Wrightstone, Salena Zito, Andy Schlafly, Tim Goeglein, and many more!
Questions? Email info@phyllisschlafly.com.