Ed Martin
President
Email: Ed(at)phyllisschlafly.com
Twitter: @EagleEdMartin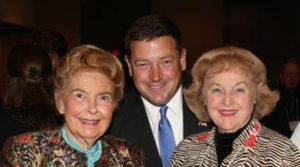 Ed Martin is the President of the Eagle Forum Education & Legal Defense Fund.
Ed was nominated by Phyllis Schlafly on January 31, 2015 to succeed her as the President of both Eagle Forum organizations. Phyllis Schlafly, whom the Board elevated to Chairman of the Board and CEO, said, "Ed Martin is uniquely qualified and prepared to carry on the essential educational and political leadership of Eagle Forum that has made it the premier organization of grassroots volunteers in the conservative movement. He is fully committed to all the values and principles that Eagle Forum has always espoused."
Ed is a lawyer who holds advanced degrees in medical ethics and philosophy and was awarded post-graduate fellowships in Italy and in Indonesia. Ed has served as Chairman of the Missouri Republican Party and as a member of the Republican National Committee. He was chief of staff for Missouri Governor Matt Blunt, where he helped Missouri to pass pro-life and school-choice legislation. Having run for office, Ed is well versed in political strategy and tactics, how candidates win and lose, and how legislation is passed and defeated.
In 2016, Ed coauthored with Phyllis Schlafly and Brett Decker the New York Times bestseller The Conservative Case for Trump. He is also a frequent consultant on various media outlets.
Ed and his wife Carol, a physician specializing in geriatric internal medicine, have two sons and two daughters.
---
Caroline Corley
Events Coordinator
Email: Caroline(at)phyllisschlafly.com
Caroline Corley has been an active part of Phyllis Schlafly's pro-family mission for more than fifteen years. Working from the Phyllis Schlafly Center, Caroline has a number of important responsibilities. She is the primary special events coordinator for events that happen at the Phyllis Schlafly Center. She also assists with maintenance of the archives and shipping of materials. Her determination and dedication make her an invaluable part of the team.
---
Rebekah Gantner
Executive Director
Email: Rebekah(at)phyllisschlafly.com
Rebekah Gantner is the Executive Director of the Eagle Forum Education & Legal Defense Fund. She was hired by Phyllis Schlafly in 2013 and worked closely with her for three years at the Saint Louis headquarters.  Phyllis requested that Rebekah move to Washington, D.C. to represent her interests there, which she did in October 2016 after Phyllis' passing.
In 2016, Rebekah had the opportunity to attend the Republican National Convention with Phyllis and played a key role in planning and hosting Phyllis's Life of the Party event.
Rebekah graduated from Pensacola Christian College where she earned a degree in Political Science. She also graduated Summa Cum Laude from Liberty University in May 2016, earning a Master's Degree in Public Policy with a cognate in Campaigns and Elections.
During her school studies, Rebekah participated in various political internships, including the Eagle Forum Education & Legal Defense Fund, as well as volunteered on campaigns and at a pregnancy center.
Prior to her work at EFELDF, Rebekah served as a Residence Director at an inner city Baltimore home helping women who were homeless and pregnant as well as at a home caring for disabled individuals.
Rebekah is a native of Wisconsin.
---
Jordan Henry
Director of Research
Email: Jordan(at)phyllisschlafly.com
Jordan Henry is the Director of Research for the Eagle Forum Education & Legal Defense Fund. He was hired to work full-time after spending two summers as an intern working with Phyllis Schlafly. During that time, he was able to hone his writing skills with Phyllis's direct editorial oversight. From August 2015 until taking his present full-time position, he worked at Phyllis's request as a freelance contributing writer for her three-minute daily radio commentaries. During his 2016 internship, he was able to attend the 2016 Republican National Convention as an aid to Phyllis and her staff. His fondest memories from his intern days were talking with Phyllis about the Convention proceedings while driving her around to various Convention events and back to her hotel.
As the Director of Research, Jordan has a number of responsibilities. He serves as an aid to the president and assists in coordinating events such as the annual Collegians Summit and Eagle Council. He also heads a number of research projects studying the life and works of Phyllis Schlafly and the conservative values she championed. Among those is a weekly publication celebrating the fiftieth anniversary of the Phyllis Schlafly Report. In addition, he served as a co-producer and regular guest on the Phyllis Schlafly Eagles Live Radio Show and serves still as a contributing writer for the Phyllis Schlafly Report Commentaries.
Jordan is a graduate of Pensacola Christian College with a Pre-Law degree. Prior to joining the Phyllis Schlafly Eagles team, Jordan volunteered for four years as an office aid at KJAB Christian Radio in Mexico, MO before being hired as an on-air personality for three additional years. He also has a background in web design and search engine optimization.
Jordan is a native of Michigan, but considers Mexico, Missouri his home.
---
Ryan Hite
Director of Communications
Email: Ryan(at)phyllisschlafly.com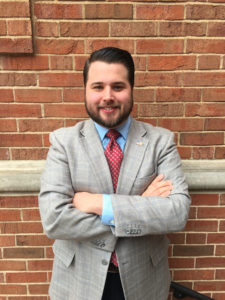 Ryan Hite is the Director of Communications for the Eagle Forum Education & Legal Defense Fund, working out of the Phyllis Schlafly Center in Clayton, Missouri.  He was hired by Phyllis Schlafly in 2013 and worked closely with her for several years.  He served as a research assistant and copy editor on her final three books; a personal assistant on her writing projects and publications; and as a writer and editor for her three-minute daily radio commentaries.  Ryan attended the Republican National Convention in 2016 with Phyllis and assisted in running her media and ground operations from her temporary Cleveland headquarters.  In addition to continuing press, technology, and outreach duties, he now fulfills the role of producer of the Phyllis Schlafly Report daily radio commentaries.
Prior to working for Phyllis, Ryan spent several years working in management, communications, and press for state and federal level political campaigns.  He also worked with small businesses on marketing and promotions strategy.  Ryan received his bachelor's in Communications from Thomas Edison State University, and worked throughout his high school and college years as an intern and staffer for various campaigns and issue-based organizations.  His love for politics and culture began with his involvement in Phyllis's Teen Eagle program in Saint Louis, and he came to know and love Phyllis Schlafly and her Eagle network in the early 2000s.
Ryan is a Saint Louis, Missouri native and resides there with his wife and their two children.
---
Gwen Kelley
Librarian
Email: Gwen(at)phyllisschlafly.com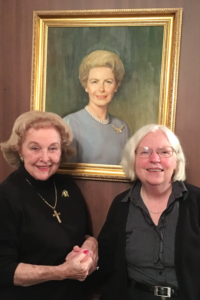 Gwen Kelley's life was happily altered when she was handed Phyllis Schlafly's book, Child Abuse in the Classroom. The information Phyllis published was a prime motivator for her and her husband Leo to homeschool their three children from kindergarten through high school.  They are now young adults who are avid readers and thinkers.
Gwen therefore was very happy when she was hired by Phyllis Schlafly to work for the Eagle Forum Education & Legal Defense Fund in 2001 as the librarian of the archives.  Gwen has worked on digitizing the thousands of videos and audiocassettes and processing the important Equal Rights Amendment series of papers as well as much of the valuable Rosalind Kress Haley Archives papers. Phyllis, true to her philosophy, let Gwen adjust her hours through the years in order to homeschool. Gwen maintains the library, prepares all the current publications from Phyllis Schlafly Eagles for the archives, and researches Phyllis's work for many projects. She also contributes to social media.
---
Deb Pentecost
Archivist
Email: Archives(at)phyllisschlafly.com
Deb Pentecost has been the archivist for the Eagle Forum Education & Legal Defense Fund Archives and the Rosalind Kress Haley Library and Archives since she was hired by Phyllis Schlafly in 2004. Deb enjoys going through the archives' wealth of information and discovering new valuable resources every day.
As the chief caretaker of the archives, Deb also coordinates with researchers who come from around the globe to study the life and legacy of Phyllis Schlafly. The researchers are composed primarily of high school students, college students and faculty, authors, and documentary film makers.
Deb is proud to be a part of preserving the life and legacy of Phyllis Schlafly through the Eagle Forum Education & Legal Defense Fund.
---
For a list of Eagle Trust Fund staff members, please click here.