Trump just proved that he does not need Air Force One or Twitter to attract an enormous crowd of supporters. His sensational return has the bonus of smoking out the Never-Trumpers who have unsuccessfully schemed to silence him, which will never happen.
Trump's back, without missing a step. After holding a spectacular rally in Ohio on Saturday night, Trump then spent the next three days lambasting his "pathetic" Attorney General Bill Barr, whose duplicity and inaction helped place our country in its current predicament.
"Despite evidence of tremendous Election Fraud, he just didn't want to go there," Trump observed about the "slow moving swamp creature" who ran the Justice Department. Reportedly Barr pretended to open an election fraud investigation merely to tell Trump that no such evidence could then be found.
At Trump's overflow Ohio rally, he deplored the mistreatment of his attorney Rudy Giuliani, which included a shocking raid on Rudy's residence. Communist countries target a politician's attorney, as liberals have done to Giuliani.
Trump's speech included a retelling of his favorite fable "The Snake," about the risks of giving asylum to refugees. Our southern border is overrun by illegal aliens which Trump visits on Wednesday, after Biden refused to.
Trump returns not a moment too soon. His complaints about the crisis at the border and the politicization of the Department of Justice to harass his supporters are what all Republicans should be shouting from the mountaintops.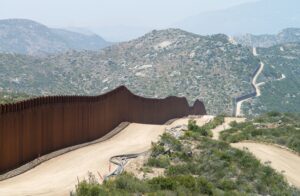 Barr, as the head of DOJ, did nothing to stop the inclusion of a flood of mailed-in fraudulent ballots being investigated locally now in battleground states. While the Left has ongoing serial prosecutions of every Trump supporter they can get their hands on, Barr never took any meaningful action against election fraud.
Barr allowed the DOJ to be hijacked for political prosecutions, which has subsequently resulted in 500 arrests of unarmed protesters who asserted their First Amendment rights on January 6 at the U.S. Capitol. Barr essentially abandoned his post two weeks earlier, quitting just before things heated up with the congressional vote on the election.
"Bill Barr was a disappointment in every sense of the word," Trump declared in response to a new book revealing Barr's disloyalty. "Instead of doing his job, he did the opposite and told people within the Justice Department not to investigate the election," Trump added.
"Bill Barr's weakness helped facilitate the cover-up of the Crime of the Century, the Rigged 2020 Presidential Election!" Trump explained.
Politicized prosecutions by DOJ is something Barr should have permanently stopped. Instead, he looked the other way and jumped ship rather than do his job.
Barr's resignation letter when he quit early included lavish praise for President Trump at the time. But Barr's refusal to stand up against Leftists in his own department leaves Washington awash in tyranny-by-prosecution.
More than $100 million was spent on the Mueller investigation, including defense costs against frivolous accusations, and yet apparently not even $100 was spent by Barr's department to ensure integrity for the presidential election. "Count every fraudulent vote" became the mantra among the Deep State left unchecked by Barr.
"If there was evidence of fraud, I had no motive to suppress it," the do-nothing Barr is quoted in the new book "Betrayal" by ABC News' chief Washington correspondent. "But my suspicion all the way along was that there was nothing there. It was all bull—-," Barr reportedly said.
With that Barr took the easy way out. Asking hard questions is how wrongdoing is uncovered, not refusing to earnestly investigate by someone whose very job was to investigate first before drawing conclusions.
By dawn before Trump's latest rally in Ohio, a substantial crowd had already gathered. Some had been there for days, such as truck driver Mike Boatman who spoke with an NPR reporter.
"Anywhere he goes, he's going to draw big crowds. This is small-town America right here," Boatman observed amid hordes of patriots who grew to a hundred times larger than what Biden could draw even in a big city.
"We won the election twice, and it's possible we'll have to win it a third time," Trump said when he ultimately took the stage, reprising President Andrew Jackson's successful criticism of the corrupt bargain by the Eastern Establishment almost 200 years ago. "It's possible," Trump added coyly about returning to the White House.
The event location targeted Rep. Anthony Gonzalez (R-OH), who voted with nine other Republicans to impeach Trump. Pro-Trump Max Miller is running with Trump's endorsement for that seat.
Never-Trumpers relished the thought of joining liberals to toss Trump overboard, and find someone to play ball with the Establishment. Yet six months later, no such replacement exists, and Trump has returned with the fanfare of a true leader that he is.
John and Andy Schlafly are sons of Phyllis Schlafly (1924-2016) and lead the continuing Phyllis Schlafly Eagles organizations with writing and policy work.