We are pleased to announce that registration is now open for the 27th annual Phyllis Schlafly Collegians Summit! This three-day conference for graduating high school seniors and college students will take place July 21-23, 2020 in Washington, D.C.
Students will hear from exclusive speakers including White House administration officials and members of Congress, take a historic tour of the Capitol, and learn about the issues and political process that shape our nation.
Phyllis Schlafly Collegians Summit is a FREE event. A limited number of travel and lodging scholarships are available. Spots fill up quickly so don't wait to apply!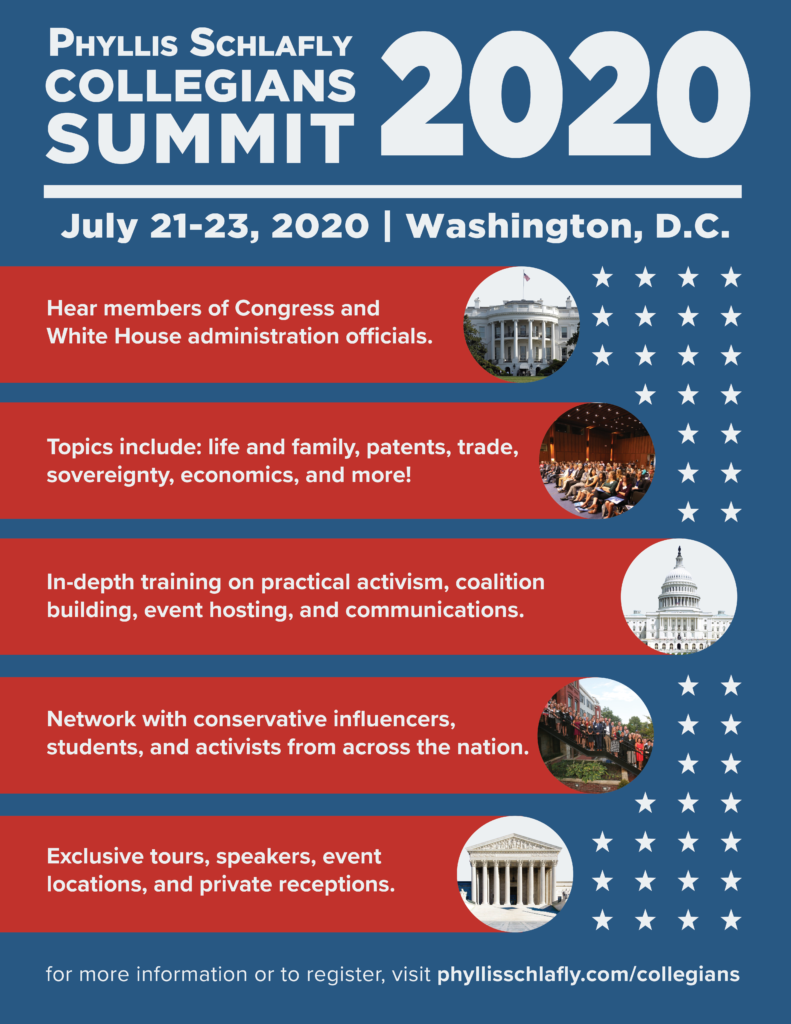 Qestions? Email info@phyllisschlafly.com.