2019 Collegians Summit A Great Success! 
The 2019 Phyllis Schalfly Collegians Summit was one of our best yet. Young leaders from around the country participated in practical training, extraordinary speakers, Congressional receptions and tours, and panels from conservative experts.
See the sights and sounds of Collegians 2019: 
Speaker Videos Playlist
Photo Gallery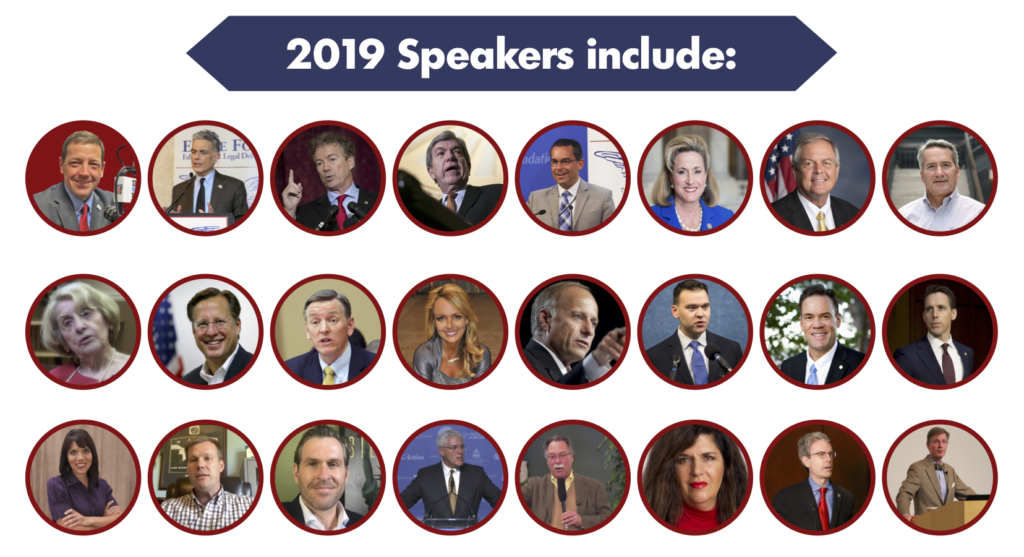 Speakers this year will include Ed Martin, John Schlafly, Sen. Rand Paul (KY), Sen. Roy Blunt (MO), Paul Teller, Rep. Ann Wagner (MO-2) Rep. Ralph Norman (SC-5), Rep. Jody Hice (GA-10), Kitty Werthmann, Dave Brat, Rep. Paul Gosar (AZ-1), Dr. Gina Loudon, Rep. Steve King (IA-4), Jack Posobiec, Rep. Russ Fulcher (ID-1), Sen. Josh Hawley (MO), Melissa Ohden, Mark Schneider, Mike Cernovich, Dr. Everett Piper, Gregory Wrightstone, Salena Zito, Andy Schlafly, Tim Goeglein, and many more!
Qestions? Email info@phyllisschlafly.com.