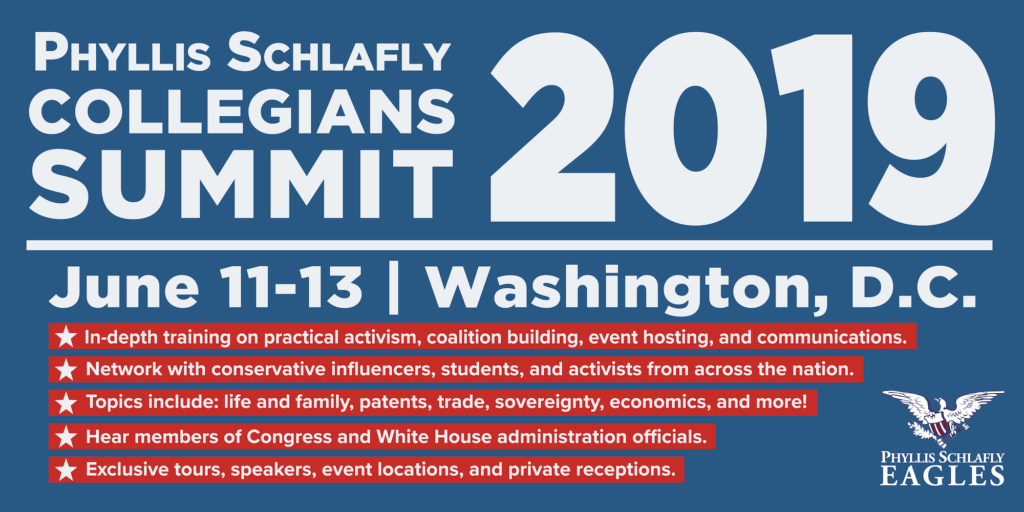 **Registration Closes 12:00 NOON ET Monday, 6/10.
Walk In Registrations Allowed**
Cost: FREE to College students
*2019 Scholarships are FULL*
Phyllis Schlafly Eagles hosts an annual Leadership Summit for college age students in Washington, D.C.
Young leaders from around the country participate in this unique event with practical training, extraordinary speakers, access to Members of Congress, and panels from conservative experts. This year will be our 26th annual event.
This is event is FREE for rising freshman, undergraduate, and graduate students. Register today!
A limited number of travel and lodging scholarships available each year. *2019 Scholarships are FULL*
More questions? Email us at info@phyllisschlafly.com.