"There have now been two terrorist attacks in New York City in recent weeks carried out by foreign nationals here on green cards," President Trump told an impromptu news conference in December. "The first attacker came through the visa lottery and the second through chain migration.
"We're going to end both of them – the lottery system and chain migration," the president declared. "We're going to end them – fast."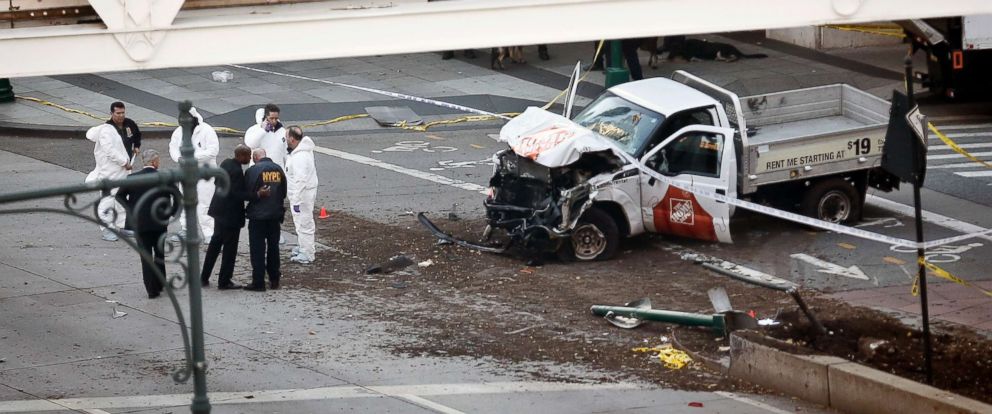 The first terrorist attack occurred, on October 31, when Sayfullo Saipov [SAY-FOOLO SI-POV], a Muslim immigrant from Uzbekistan, drove a rented truck through a crowd of pedestrians and cyclists, killing 8 and injuring 12. Saipov had sworn allegiance to ISIS and reportedly asked to display the ISIS flag in his hospital room where he was recovering from a gunshot wound.
Saipov came to the United States in 2010 after winning the annual lottery for 50,000 visas which our government foolishly grants to people from the most diverse countries – defined as those that sent fewer than 50,000 immigrants to the United States during the previous five years. Over a million people without skills have received one of these so-called diversity visas since the program began, and the average recipient brings three relatives to settle here permanently.
In the latest attack on December 11, Akayed Ullah [AKAY-ED ULLAH], a Muslim immigrant from Bangladesh, set off a pipe bomb in the crowded tunnel that links Times Square to the nation's busiest bus terminal, which serves over 200,000 passengers each weekday.
Ullah came to the United States in 2011 after qualifying for an F43 visa as the child of a sibling of a U.S. citizen (his uncle) through what's called "extended family chain migration." He was one of 141,501 immigrants who have entered the U.S. from Bangladesh through chain migration since 2005, an astounding number equal to the population of Dayton, Ohio.
Ullah repeatedly traveled to Bangladesh in recent months before initiating his attack here. This is the same mistake the United States made in letting the Boston Marathon Bombers back in after a suspicious trips abroad.