September 20-22, 2020 | Trump International Hotel, Washington, D.C.
Washington, D.C.: Phyllis Schlafly Eagles is pleased to announce that Senator Chuck Grassley (IA) and Dr. Ralph Reed have confirmed their participation in Phyllis Schlafly's Eagle Council XLIX!
"Both of these men are of the highest caliber and have been integral parts of the conservative movement," said Ed Martin, president of Phyllis Schlafly Eagles. "We are thrilled to have them with us at Eagle Council. This is the premiere place for conservative community leaders to network with movement leaders. Our program this year will be filled with a wealth of knowledge and experience for conference attendees to learn from!"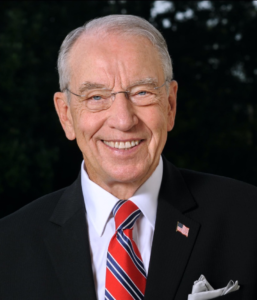 Senator Chuck Grassley has been a stalwart advocate for the citizens of Iowa in the U.S. Senate since 1981. He is a sound conservative with a proven track record on immigration, taxation, healthcare, national security, and the federal judiciary. During his four-year chairmanship of the Senate Judiciary Committee, Senator Grassley shepherded a historic 85 federal judges through the Senate's advice and consent authority for lifetime appointments to the federal bench, including two Supreme Court Justices. Senator Grassley holds the longest consecutive voting streak in Senate history, having not missed a vote since 1993.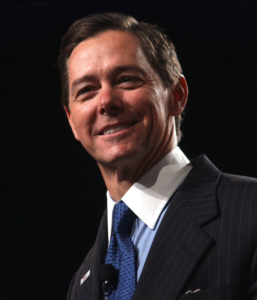 Dr. Ralph Reed is founder and chairman of the Faith & Freedom Coalition. He was senior advisor to the Bush-Cheney campaigns in both 2000 and 2004, and chairman of the Southeast Region for BC04. As chairman of the Georgia Republican Party, he led the GOP to its biggest victory in history, helping to elect the first Republican governor and third U.S. Senator since Reconstruction. Reed is chairman and CEO of Century Strategies, LLC, a public relations and public affairs firm. As executive director of the Christian Coalition from 1989-1997, he built one of the most effective public policy organizations in recent political history. He is the best-selling author and editor of six books.
Full conference registration details can be found at EagleCouncil.com.