FOR IMMEDIATE RELEASE: OCTOBER 1, 2020
CONTACT: RYAN HITE, COMMUNICATIONS DIRECTOR
Washington, D.C.: Yesterday, Phyllis Schlafly Eagles and the Eagle Forum Education & Legal Defense Fund hosted their fourth annual intellectual property event, titled Inventing Dynamic Competition: Intellectual Property, Antitrust, and Competition.
"Phyllis Schlafly was a tireless defender of patent rights and inventor freedom," said Ed Martin, president of Phyllis Schlafly Eagles. "We are so privileged to carry on her legacy and bring attention to this important constitutional issue. Last night we honored several wonderful defenders of intellectual property rights. Assistant Attorney General Makan Delrahim of the DOJ's Antitrust Division delivered our evening keynote address. USPTO Deputy Director Laura Peter keynoted our afternoon briefing.
"Both of our keynote speakers were honored with the inaugural Phyllis Schlafly Friend of American Invention Award along with Congressman Thomas Massie of Kentucky and the Hon. Alden Abbott of the Federal Trade Commission. All of these individuals have devoted great parts of their careers to defending American inventors and innovation. We are particularly grateful to Rep. Massie (a multiple-patent holder himself) for being a voice in Congress for inventors and the intellectual freedom that makes America prosperous."
AAG Delrahim discussed the DOJ Antitrust Division's New Madison approach. Read more from his remarks on the New Madison approach here.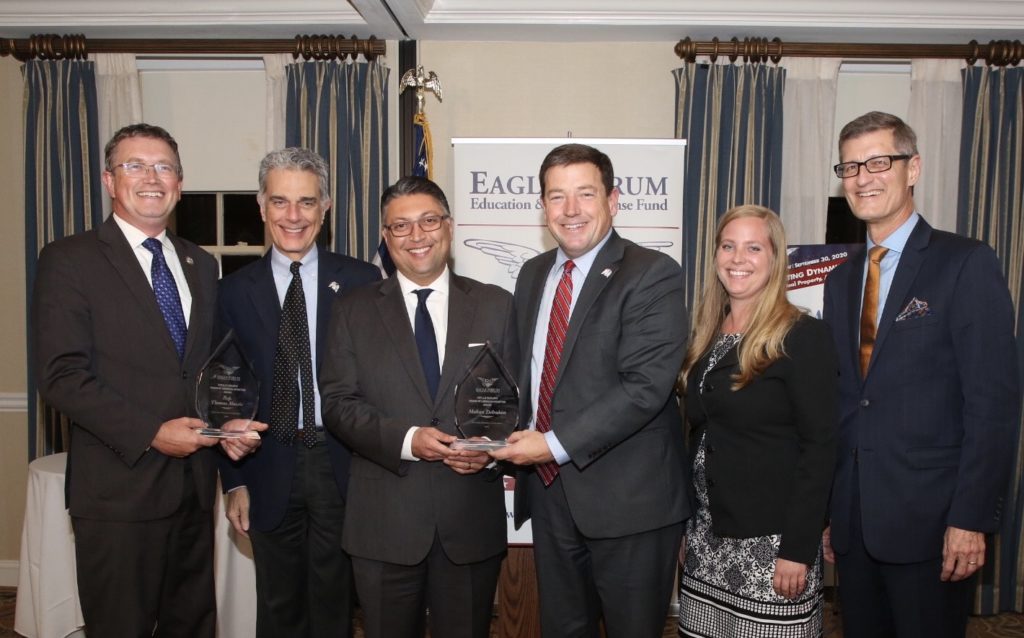 ###