For Immediate Release: December 21, 2020
Contact: Ryan Hite, Communications Director
Religious Liberty issue heats up with Georgia Voters
Washington, D.C.: As the Georgia Senate runoffs come into the final two weeks, voters and the media are paying more attention to the religious liberty issues at stake.
"Our Catholic Coalition tv spot questioning candidate Jon Ossoff on his religious liberty position are getting traction," said Ed Martin, president of Phyllis Schlafly Eagles and leader of the Catholic Coalition Against Religious Tests for Office. "Our Ossoff message was picked up and featured on the front page of Real Clear Politics under the Georgia Runoffs section."
Martin said: "Georgia voters have questions and they are demanding answers of Jon Ossoff."
See the coverage here: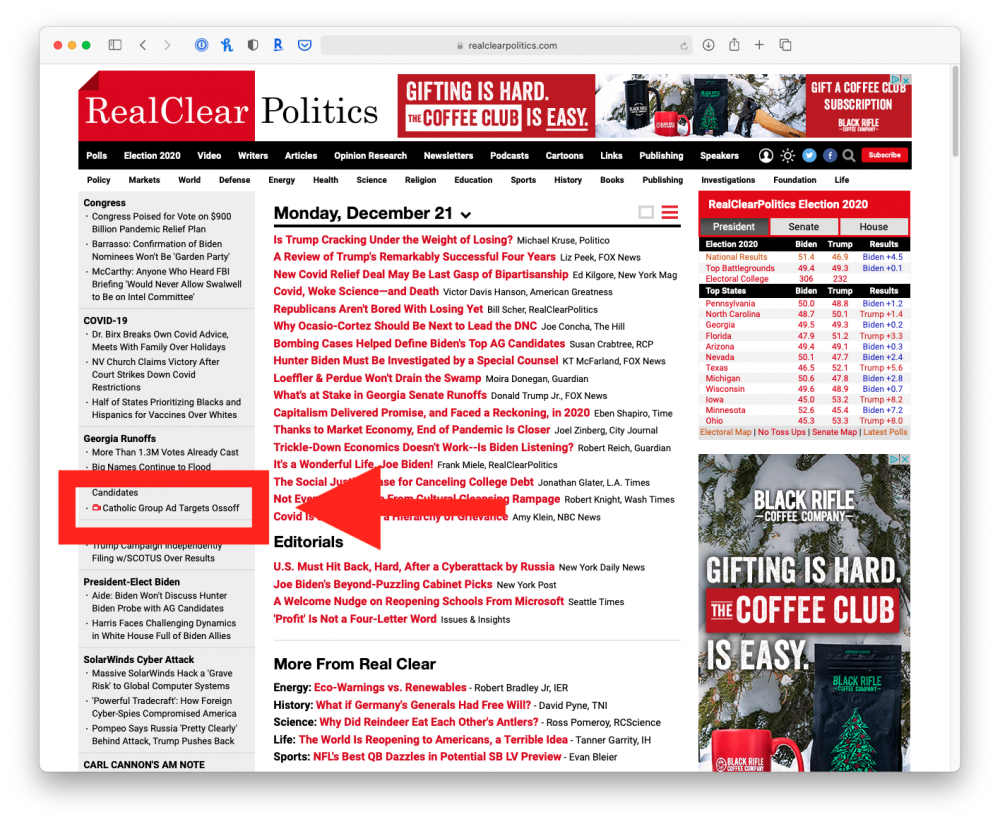 LINKS:
Visit the Coalition page at PhyllisSchlafly.com/CatholicCoalition. 
###