FOR IMMEDIATE RELEASE: NOVEMBER 11 2020
Supporting the Constitution is patriotic, not conceding to fake votes.
Washington, D.C.: This afternoon, patriots and activists will protest to Stop the Steal in front of Fox News headquarters in the District of Columbia. Prior to the rally, Stop the Steal coordinator and Phyllis Schlafly Eagles President Ed Martin had this to say:
 "Joe Biden and his big news media allies are desperately trying to convince America that conceding the election is the only patriotic move. That's just laughable. What's more, it's an insult to our Constitution and electoral process.

"We must count every single legal vote. We will not blindly follow CNN, Joe Biden, or even Fox News — we will listen to the Constitution and the rule of law. It's time we stand up for the Constitution, not bow down to the made-up rules of cheaters and their media enablers."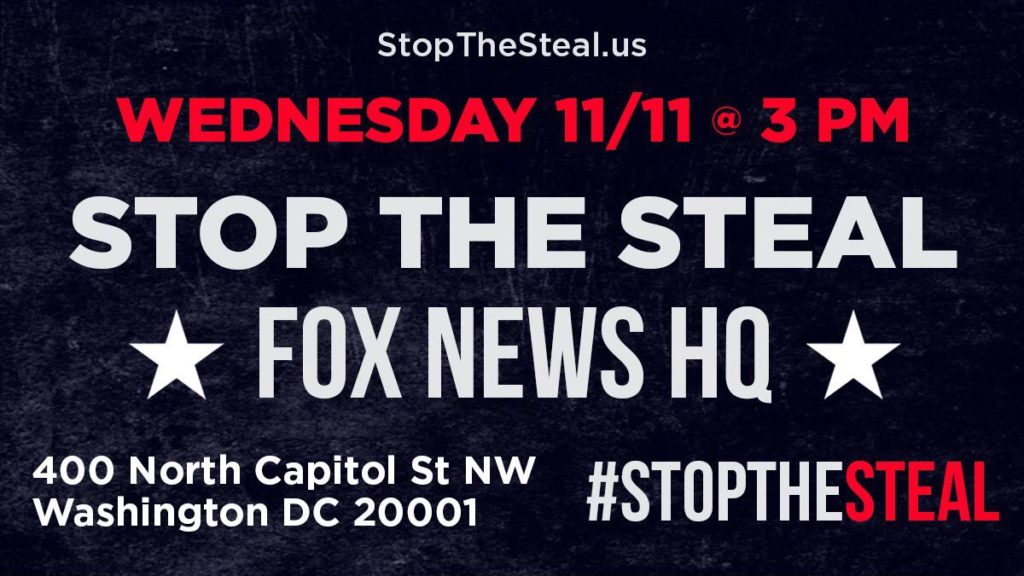 WATCH / @EagleEdMartin on Periscope: #WYNK – Why we must choose our Constitution over CNN/Fox Concession?
###