Steve Bannon may be gone from the White House, but the agenda he championed is moving forward on many fronts. "If there's any confusion out there," Bannon told Bloomberg News, "let me clear it up: I'm leaving the White House and going to war for Trump against his opponents — on Capitol Hill, in the media, and in corporate America."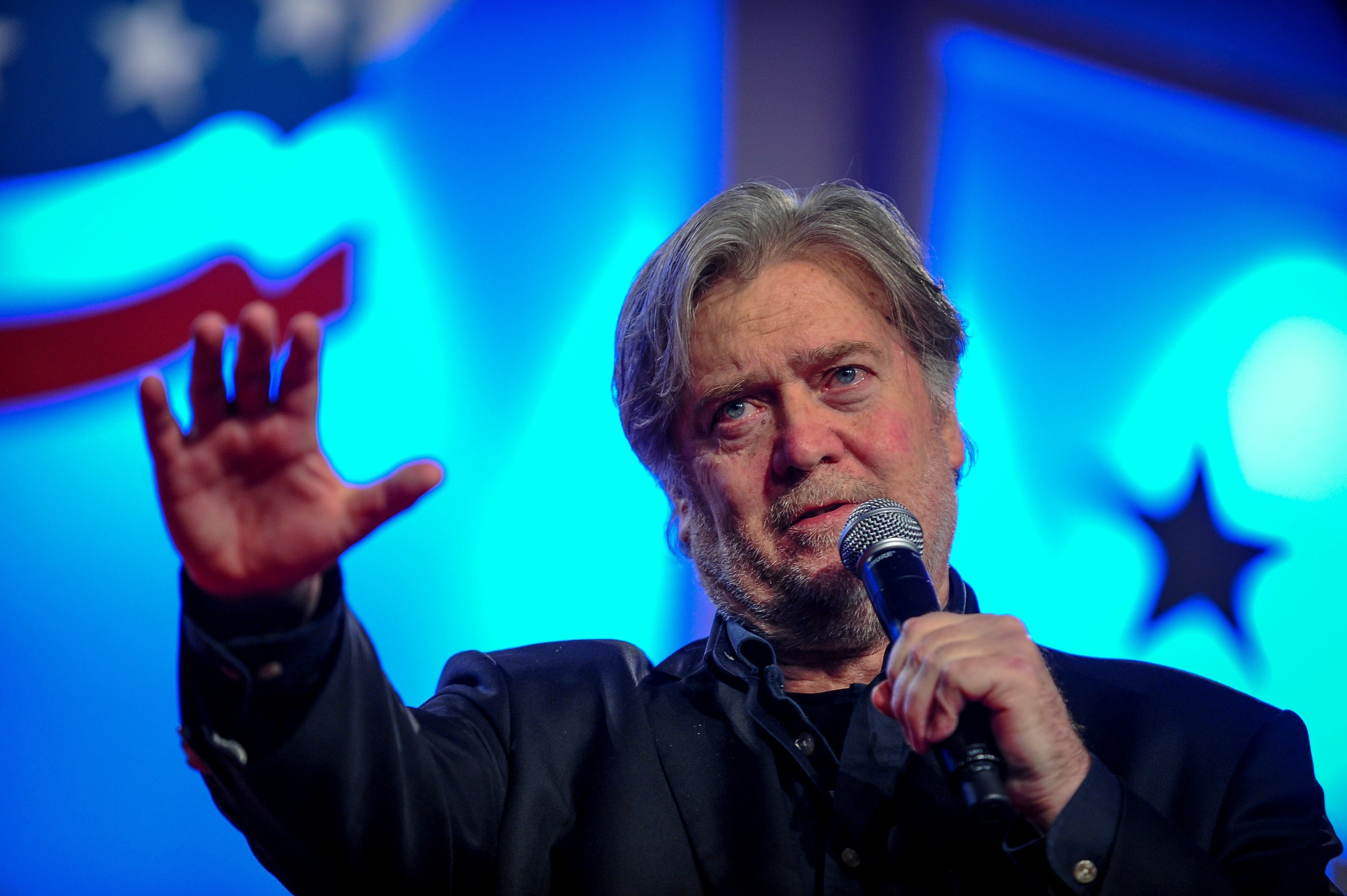 In a series of recent interviews, the strategist who spent 12 months at Donald Trump's right hand laid out the case for putting America first. Bannon said the Republican establishment, including House Speaker Paul Ryan and Senate Majority Leader Mitch McConnell, simply "do not want Donald Trump's populist, economic nationalist agenda to be implemented. It's very obvious."
Bannon took a victory lap following former Justice Roy Moore's 10-point victory in the Alabama Senate runoff, despite being outspent 15 to 1 by the Establishment candidate. "The populist-nationalist movement proved that a candidate with the right ideas and a grassroots organization can win," Bannon crowed.
Bannon's success in helping Roy Moore to his stunning triumph sent shock waves through the swamp, which wants to pretend Trump is a one-time phenomenon that will blow over without catching on.
On 60 Minutes, Bannon gave Charlie Rose a history lesson that children rarely learn. "Economic nationalism is what this country was built on. What built America is called the American system — a system of protection of our manufacturing, a financial system that lends to manufacturers, and the control of our borders."
The idea of controlling our borders seemed to offend to Charlie Rose, who complained, "We're all immigrants, except the Native Americans. It's what people respect America for." Bannon replied, "You couldn't be more dead wrong. America was built on her citizens."
After Bannon's departure from the White House, the aides whom Bannon had previously derided as "the New Yorkers" rolled out a package of tax reforms that will require the cooperation of Congress to enact. But protection of our innovation, the wellspring of American jobs, can be achieved despite congressional inaction and Bannon is paving the road to that success.