Filling hospital beds and then rationing care is the approach of socialized medicine, which has been a disaster in Italy. A far better approach is to allow physicians and pharmacists to provide early treatment for patients at home to address the Wuhan virus known as COVID-19.
If you are a television or Hollywood actor, then you receive the better treatment at home and no one will interfere with prescriptions by your physician.  Daniel Dae Kim, an actor on "Lost" and "Hawaii Five-0," credits receiving hydroxychloroquine for his recovery from COVID-19, while he avoided being hospitalized for it.
But Democratic governors from New York to Nevada are interfering with this potentially life-saving treatment for ordinary folk not yet hospitalized. Even in red-state Georgia, nursing home patients vulnerable to coronavirus are not able to receive this as a preventive measure, despite how it enabled South Korea to overcome the virus and how India encourages its use for at-risk health care workers.
The goal should be to keep people out of hospitals, and not wait until patients fill hospital beds before treating them. By the time a patient's immune system is overwhelmed and he is hospitalized, it can be too late and he becomes a mechanism for diseases to spread to and from him.
But politics distorts, and we are merely months before voting begins in the presidential election. For Democrats, whatever Trump endorses is bad, and a prolonged crisis could boost the Democratic Party as the Great Depression did 90 years ago.
When Trump announced that hydroxychloroquine was a promising treatment for the Wuhan virus, he echoed what French researchers report and South Korean, Chinese and other authorities have recommended. But Democrats can never allow Trump to be proven right.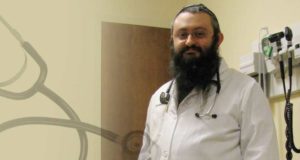 A board-certified physician who practices in New York's Rockland and Orange counties, Dr. Vladimir Zelenko, has treated 699 coronavirus patients with a treatment regimen using the same hydroxychloroquine tweeted by Trump. By giving this inexpensive medication early enough, Dr. Zelenko has successfully kept 695 of his patients out of the hospital, and none of them has died.
But this means that Trump was right. Yet Democrats do the opposite, and the grandstanding Democratic New York Governor, Andrew Cuomo, takes the hospitalize-and-ration approach of socialized medicine.
Cuomo has hoarded so much of the medication hydroxychloroquine that not even Dr. Zelenko's patients can easily obtain it in New York anymore. Cuomo and other Democratic governors impede treatment for coronavirus patients until they get into a hospital, and then ration it.
Spending the last moments of one's life in a warehouse of hospital beds is not what any patient wants. It brings us closer to the failed experiment of socialized medicine which caused such a high mortality rate in Italy, and has Canada panicked if the coronavirus becomes pervasive there.
The real crisis is one of politics, not medicine, as the effective treatment protocol is available and affordable. But due to politics Democrats are interfering with early medication of those who have been exposed to the sometimes deadly virus.
The Democratic Governor of Michigan, Gretchen Whitmer, issued an order interfering with physicians' early treatment of patients with hydroxychloroquine. Then she tried to blame Trump for not sending her enough equipment and supplies for Michigan's hospitals.
Republican legislators including Annette Glenn pushed back on that tyranny, forcing Gov. Whitmer to issue a retraction. One patient in a Michigan hospital felt like he was near death before a physician finally prescribed the medication for him, and he then recovered quickly while criticizing his governor.
A hospital executive in New York was recently fired for suggesting that Trump supporters should infect each other with coronavirus. Yet physicians who are employed by hospitals are under the control of such administrators, and may not be allowed to prescribe the best medication.
While blaming Trump, New York Gov. Cuomo demanded a massive stockpile of hydroxychloroquine but has since been hoarding it rather than allowing New Yorkers to obtain this medication to stay out of a hospital. The strategy of Democrats is not to cure people before they are hospitalized, but to fill hospital beds and then ration care.
Dr. Zelenko's own patients are having trouble now filling their prescriptions in New York because Cuomo refuses to make it available to COVID-19 victims prior to hospitalization. The model of socialized medicine is to withhold care and then earn political support by appearing to be generous with what the public should have access to all along.
Meanwhile, Democrat governors have ordered a shutdown of activities they disfavor, while allowing daily activities frequented by their political allies. Abortion is improperly deemed "essential" while other elective surgery is curtailed, and "non-essential" services such as churches and gun stores are put on indefinite lockdown with pastors even being arrested.
John and Andy Schlafly are sons of Phyllis Schlafly (1924-2016) and lead the continuing Phyllis Schlafly Eagles organizations with writing and policy work.