One Texas student at Lone Star College – Tomball is blowing the whistle on what he sees as public humiliation and even academic punishment for expressing personal conservative views. Quade Lancaster, a business student at Lone Star, told news source Campus Reform that he had was receiving severe retribution from both students and faculty after a casual comment this spring that "taking away guns won't solve anything."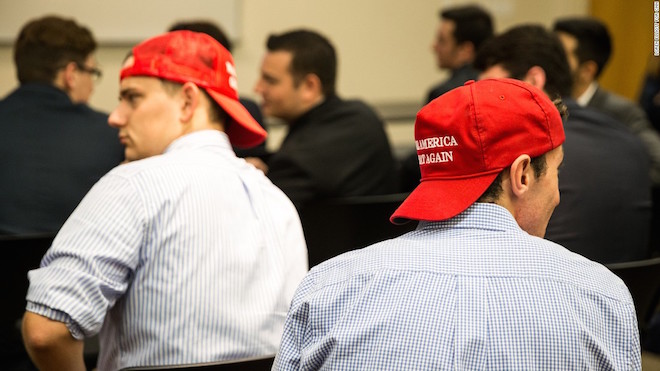 He reports that the very next day after his comments he was informed by a school administrator that he was being "demoted" from his position on student government. Since then, he brought public attention to the matter and says the school has been "retaliating" against him left and right.
The most humiliating and public display came when the school revoked an academic excellence award he had been slated to receive for months. He did not find out about this change until he arrived at the event – with his invited family in toe! He was humiliated to show up and find that his "award had been revoked." When he asked about this incident, school officials brushed it off as an "invitation error."
Lancaster noticed that the same staffer who informed him of the "invitation error" was also the same one who demoted him from his student government position. When he asked why he had been demoted in student Government, the school administrator reportedly told him, "from one white person to another," he was not allowed to express his opinion on gun control.
After the loss of his academic award and constant harassment from his liberal peers, Lancaster says he thinks it's time that the school "needs to be exposed for what they are. I feel like if I just let it go and agree to their terms that it won't change what the current issue is, which is liberal bias on college campuses," he said. "Change needs to happen in this country or we are all going to be in a lot of trouble."
The trend of college liberals has alarmingly gone from "biased" to an outright suppression of free thought and speech. We must demand change in the leadership of so-called "higher education." Our bill of rights depends on it!