Now we know why the Fourth Circuit of the U.S. Court of Appeals took the unusual step of going "en banc" on its initial hearing of the appeal of President Trump's second so-called travel ban. The court is stacked 10-5 with liberal Democratic nominees among its active judges, and by convening en banc – with all judges and not just a panel of 3 – it ensured a lopsided ruling against President Trump on his Executive Order limiting travel from certain Middle Eastern countries.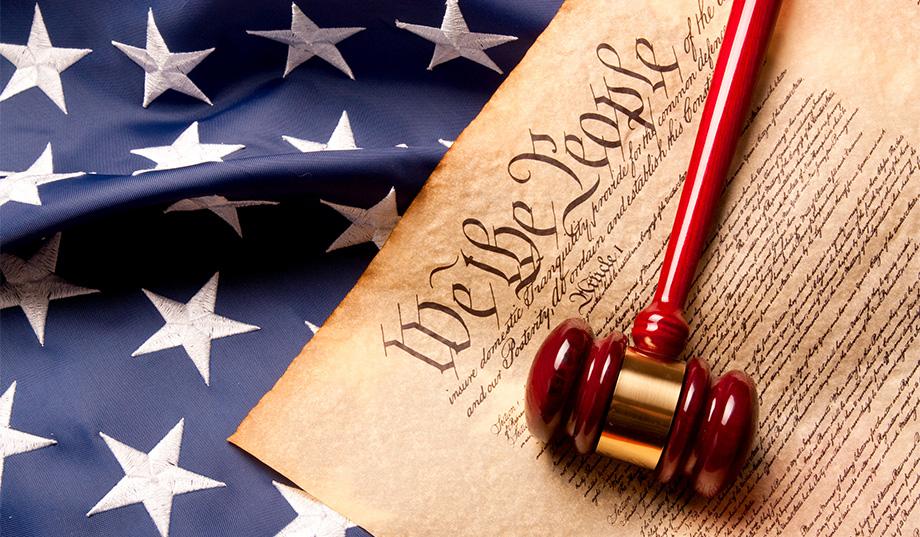 On appeal was Executive Order No. 13,780, which was issued by President Donald Trump on March 6, 2017, to protect our national security against hostile visitors from other countries. The Executive Order suspended temporarily, while vetting procedures could be reviewed, the entry into our country of non-Americans from six countries that are hotbeds of terrorism.
On Thursday, May 25, all 10 Democratic nominees voted against the Executive Order by Republican President Donald Trump, and all 3 Republican nominees voted in favor of it, with 2 Republican nominees absent due to recusal. With such a uniformly partisan outcome, one wonders what all the legal briefs were for.
The reasoning used by the Democratic super-majority of judges was even more alarming. The Fourth Circuit dug deep into campaign statements made by candidate Trump, a campaign spokeswoman, and one of his surrogates in order to declare past and future actions by Trump as President to be unconstitutional and void.
One might wonder why a statement by a campaign spokeswoman would even be admissible in a court proceeding to consider the constitutionality of an Executive Order. A Trump spokeswoman once told CNN that "we've allowed this propaganda to spread all through the country that [Islam] is a religion of peace," and the Fourth Circuit relied on that statement and others as their basis.
A trial judge would not ordinarily allow such hearsay to be admitted in an everyday trial, so why is a Court of Appeals basing its review of a presidential action on what talking heads say on CNN? Those statements were not under oath, were not subject to cross-examination, and lack the reliability and credibility usually required by a court of law before relying on it.