For Immediate Release: December 6, 2022
Contact: Ryan Hite, Communications Director
The Truth Doesn't Change No Matter How Many Celebrities "Convention of States" Hires
St. Louis, MO: The deceptive Convention of States organization has organized a group today to head to South Dakota's capitol and try to pressure Governor Kristi Noem and conservatives in the state legislature to bend to dangerous and bad ideas for America.
"South Dakota has long been a leader in rejecting the arduous wooing of the so-called Convention of States group," said Ed Martin, president of Phyllis Schlafly Eagles. "For years they have pushed an idea long-rejected by constitutional scholars and grassroots leaders like Phyllis Schlafly. Plain and simple, the pursuit of an untested process to open our most sacred document in the hopes of getting government officials to better obey the Constitution they already flaunt is an awful idea through and through. That's why they have relied upon paid star-power for years in the form of Mark Levin, Glenn Beck, and Rick Santorum to make their message seem more popular and appealing than it really is."
Mark Meckler and his Convention of States organization continue to commit major paid-for star power, like Rick Santorum, to headline their events. Thankfully as their tactics and Constitutional trickery are revealed, major names including Glenn Beck are withdrawing their support.
Martin continued, "Our stalwart leader in South Dakota, the late Kitty Werthmann, beat them time after time in her state. She held the attention of her legislature captive, ensuring that they and the executive leadership alike knew the awful risks and overpromised results of calling a new Constitutional Convention. Kitty even specifically recalled in a lecture once [video link – 4:00 minute mark] that Governor Kristi Noem knew that a 'Con Con' was a bad idea and was against it.
"As the supporters of a new convention march on Pierre, South Dakota today during Noem's opening address to the new legislature, we pray that the governor and the legislature recall their respect and affection for Kitty [link] and her wisdom in fighting the awful idea of a Constitutional Convention. May the great conservatives of South Dakota continue to stand firm against this pernicious idea, and hold fast to our Constitution!"
Resources: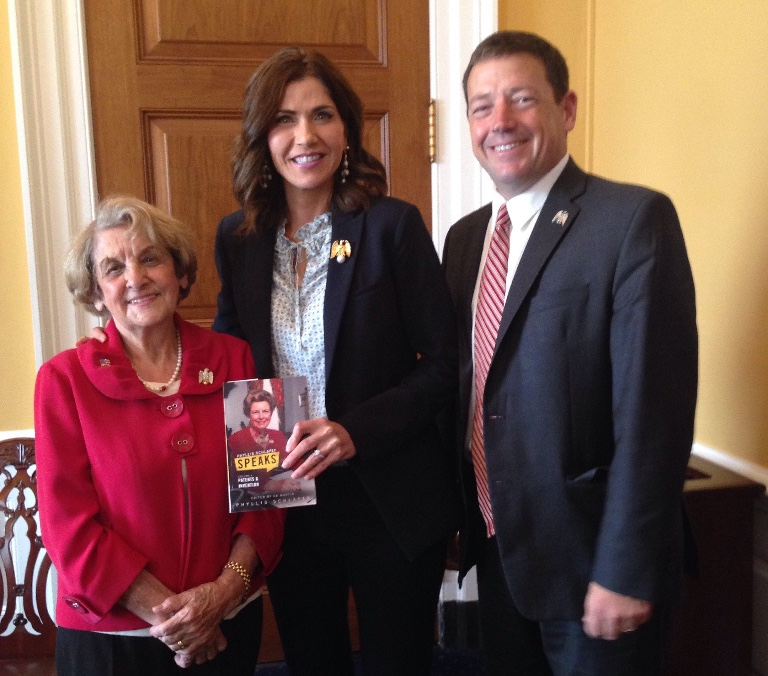 ###