For Immediate Release: February 4, 2019
Contact: Ryan Hite, Communications Director
Washington, D.C.: In the last few days, it has come to light that Sen. Chuck Schumer fired his communications director due to complaints against him over sexually inappropriate advances toward junior staffers. Phyllis Schlafly Eagles president Ed Martin today sent Schumer a letter commending the staff change and demanding this opportunity be used to reveal any taxpayer money used in sexual harassment cover-ups in his office and across Congress.
"For too long Congress and their staff have operated as if they are above the law and transparency," said Ed Martin. "As the digital age catches up with the indiscretions of politicians as well as the trail of financial cover-ups, it's time for elected leaders to start coming clean. Today I'm calling on Chuck Schumer and Nancy Pelosi to do just that – be transparent."
The below letter was sent this morning to Minority Leader Schumer's office as well as Speaker Pelosi.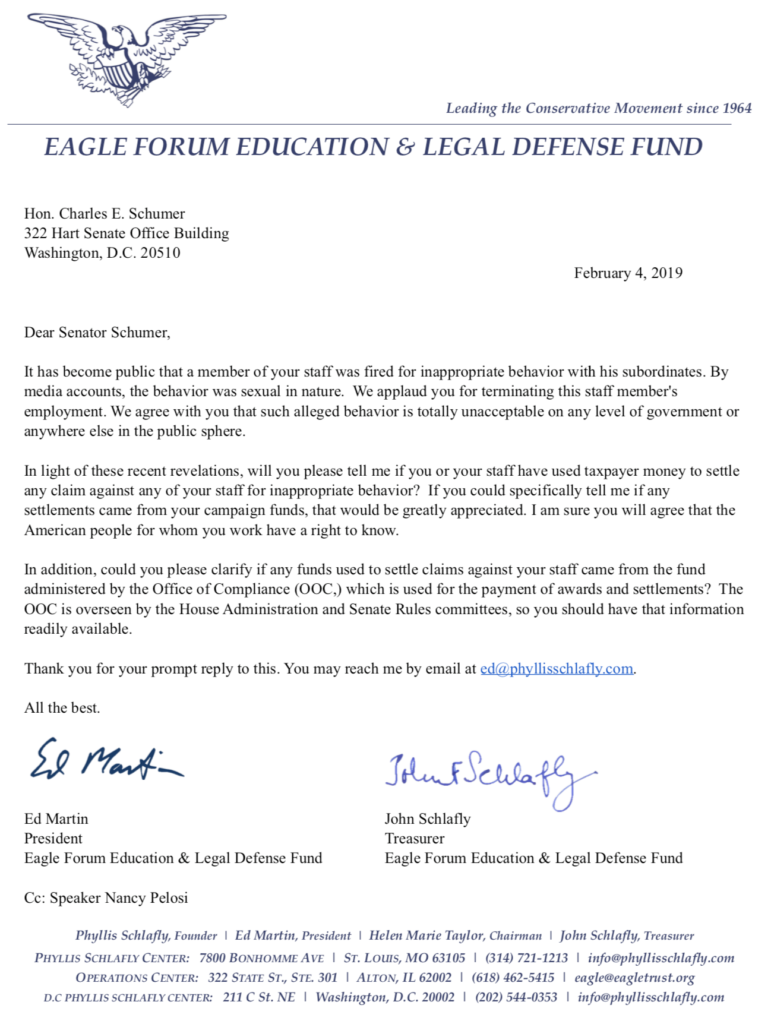 Click here to view a PDF of this letter.
###