For Immediate Release: June 16, 2020
Contact: Ryan Hite, Communications Director
Democrats In Danger over Issue that Divides Them – Catholics March on Milwaukee?
Washington, D.C.: A new coalition of Catholic leaders is calling on five vulnerable Democrat U.S. Senators to break with their party leadership and condemn attacks on the Catholic faith of nominees and officeholders. The Catholic Coalition Against Religious Tests for Office sent a letter to Senators Peters (MI), Shaheen (NH), Smith (MN), Warner (VA), and Jones (AL) asking them to sponsor a Democrat Party platform plank in Milwaukee that bans "religious tests" against Catholics in public office.
"The Democrat party has long had a 'Catholic problem,'" said Ed Martin, president of Phyllis Schlafly Eagles and member of the Catholic Coalition Against Religious Tests for Office. "From their radical pro-abortion stance that is antithetical to Catholic doctrine to their routine blockade of Catholic judicial nominees, this persecution against Catholic voices has caught the attention of many across the political spectrum.
"It's time for Catholic Democrat leaders to address this head-on, and in light of the uphill reelections that five particular Democrat senators face, they have a chance to lead at their party's convention this year. It's time for Democrats to address our Article VI constitutional obligation and reject religious tests against Catholics."
The Coalition's momentum has been widely noted by Real Clear Politics, Breitbart, Politico, and many more. Visit PhyllisSchlafly.com/CatholicCoalition for more information.
Resources and media coverage:
Will Democrats Do the Right Thing Respecting Catholics? — American Greatness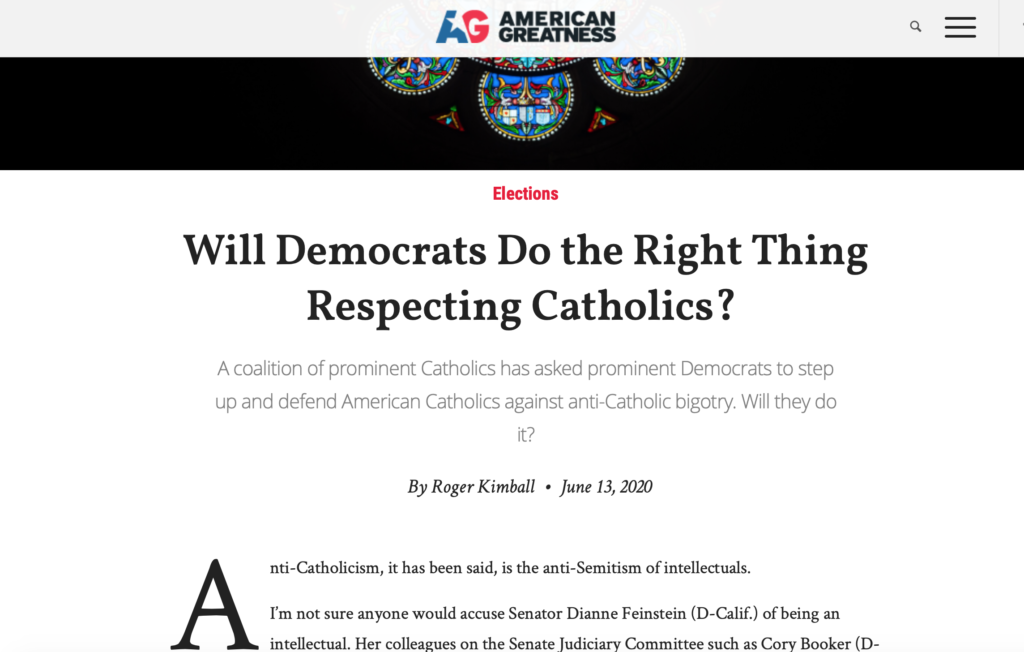 Coalition Denounces Democrats' Anti-Catholic 'Prejudice and Bigotry' — Breitbart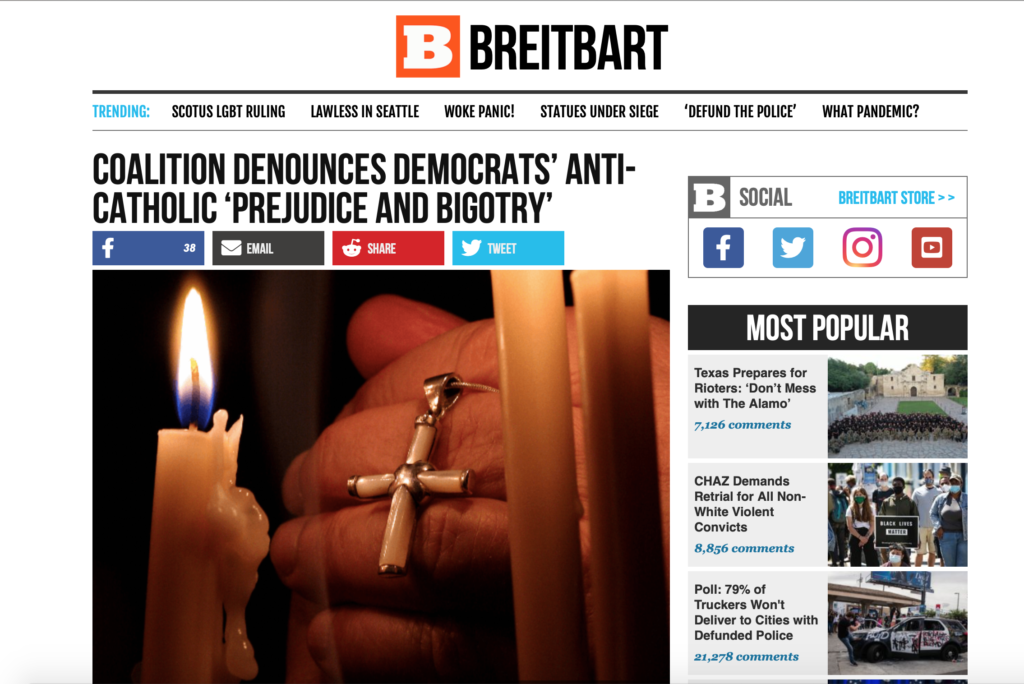 Senators take fire over questions for Catholic judicial nominee — Politico
Catholic Coalition Against Religious Tests for Office — PSE
Highlight in RealClear Politics: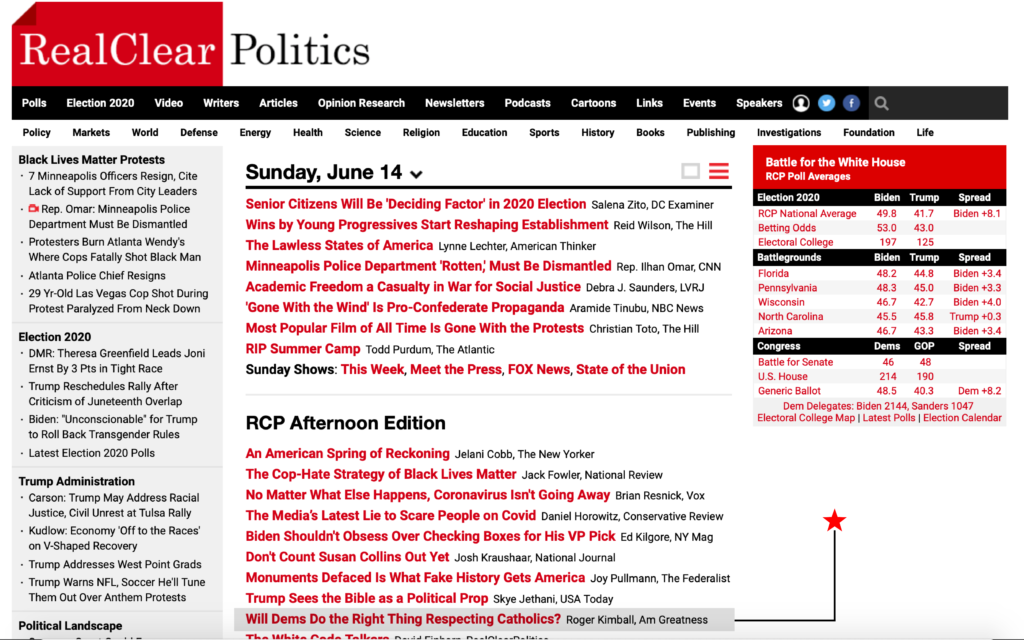 ###