FOR IMMEDIATE RELEASE: October 12, 2020
CONTACT: RYAN HITE, COMMUNICATIONS DIRECTOR
Washington, D.C.: "The opening day of Judge Amy Coney Barrett's confirmation hearing today crystallized what the American people already knew to be true," said Ed Martin, president of Phyllis Schlafly Eagles. "Judge Barrett is an excellent example of what a jurist should be. She is thoughtful of her role as an interpreter, not a lawmaker. Her introductory remarks showed an air of prudence in both word and delivery.
"Also clear is that Democrats will treat this process with never-before seen levels of disrespect and chaos. Whether in attacking Judge Barret's religious convictions or in wildly speculating on what decisions she will or will not make, it's crystal clear that Democrat senators will use this week to make a circus out of their solemn duty. We are grateful for the steadfastness Judge Barrett has displayed already and we wish her and her family all the best during this process."
D.C. Director Rebekah Gantner attended the rally for Judge Barrett this morning outside the Hart Office Building.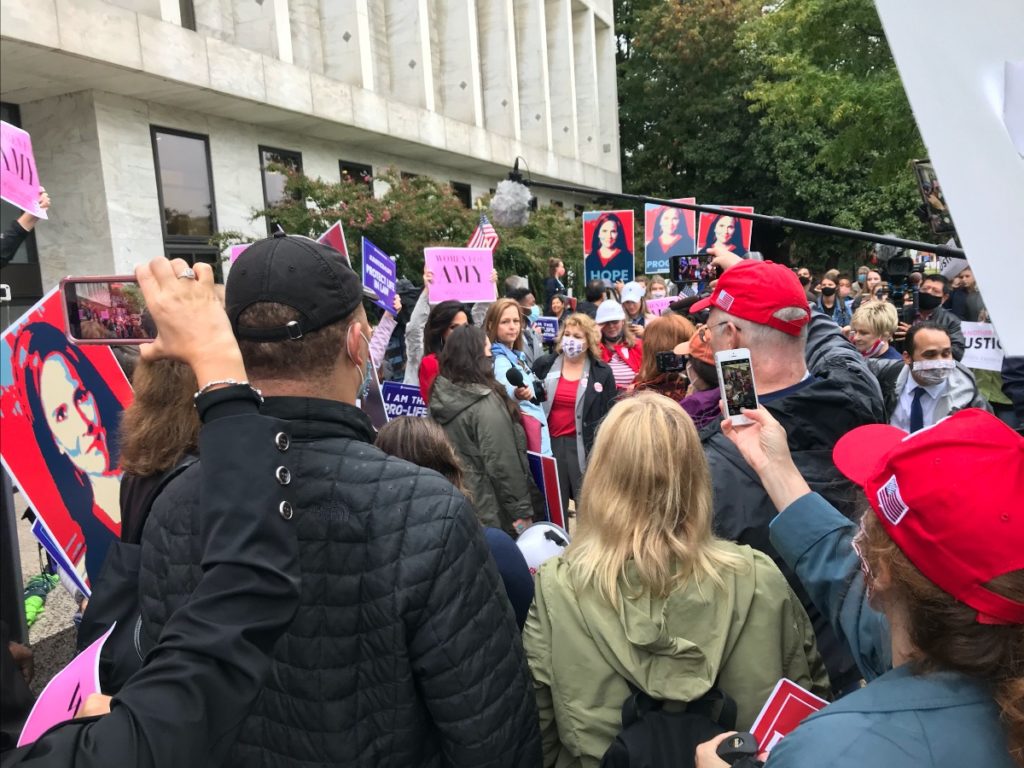 ###