For Immediate Release: June 22, 2022
Contact: Ryan Hite, Communications Director
Gun Control Bill Fraught With Dangerous Measures Unrelated to School Safety
Washington, D.C.: "The Senate finally revealed and subsequently advanced its so-called bipartisan gun bill last night," said Ed Martin, president of Phyllis Schlafly Eagles, "and it's every bit as bad as we expected. As we thumbed through the 80-page bill, it's easy to get lost in the jargon surrounding mental health, medicare, and the government's definition of what does or doesn't constitute a 'dating relationship.' In fact, at times one might almost forget that this is supposedly a bill on guns and the 2nd Amendment.
"But make no mistake, this bill isn't bad only because it's filled with more government spending and grants on top of our out-of-control inflation. The Senate's bipartisan gun bill flings wide several doors that threaten not only our gun rights but the constitutional due process of every American.
"The encouraged state-level red flag laws and so-called 'boyfriend' restrictions set forth in this bill are essentially the legislative handing-over of due process to busybodies and politically driven state officers. Our organization has covered the danger of these measures at length in our writings, and we compiled an excellent one pager fact sheet on the topic as well.
"We are opposed to this bill in its entirety, as it falls short of any meaningful protections for our schools and kids. It serves only as a launch point for those who are politically motivated to disarm law-abiding Americans and advance a political agenda that is against the very foundation of our constitutional rights. It's disturbing and saddening to see so many Republicans — 14 in total — approve of and advance this atrocious legislation.
"It's time for the Republican Party and constituents in at least 14 states to hold up the standard of the Constitution and demand that their affiliates in our Congress adhere to core American values. No concessions on individual rights!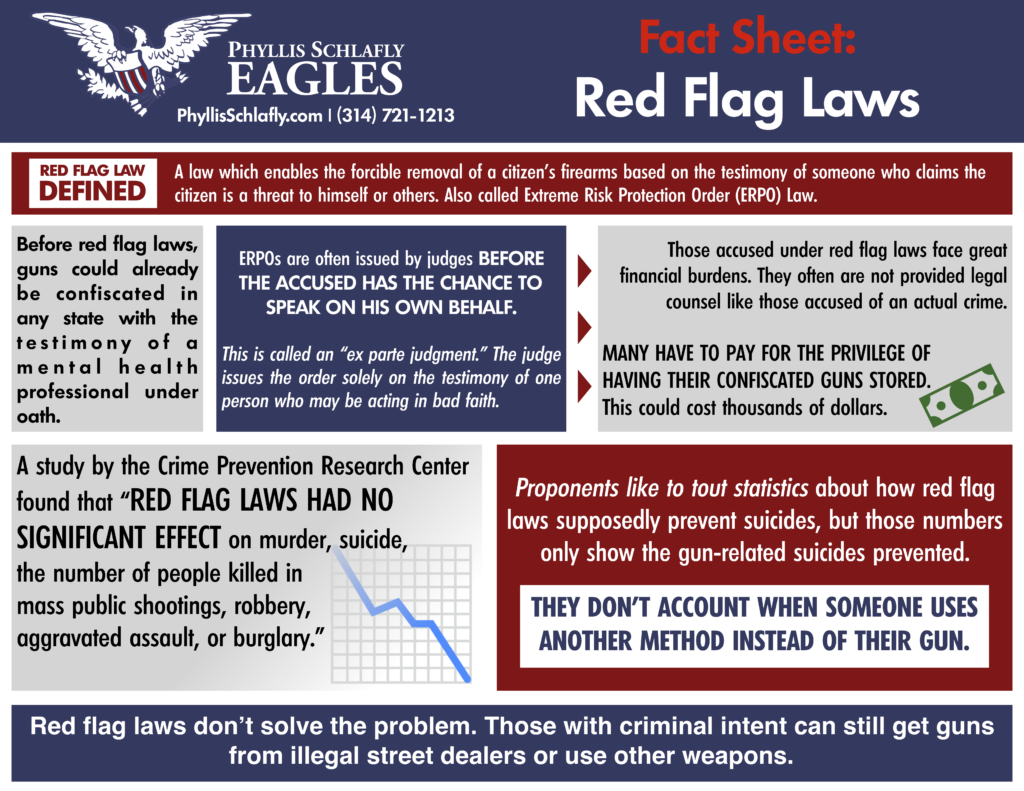 ###